Enable consistent security and high performance
across all network edges.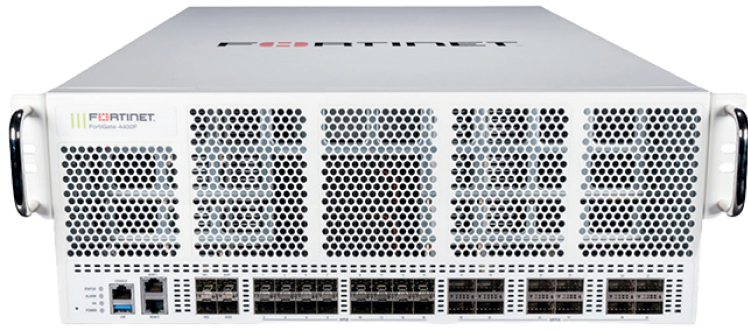 Next-generation firewalls (NGFWs) filters network traffic to protect organizations from internal and external threats. With maintaining features of stateful firewalls such as packet filtering, IPsec and SSL VPN support, network monitoring, and IP mapping features, NGFWs possess deeper content inspection capabilities. These capabilities enable it to identify and block attacks, malware, and other threats. NGFWs provide organizations with SSL inspection, application control, intrusion prevention, and advanced visibility across the entire attack surface.
As the threat landscape rapidly expands due to co-location and multi-cloud adoption, and businesses are growing to satisfy escalating customer needs, traditional firewalls are falling further behind, unable to offer protection at scale. On the other hand, NGFWs do not only block malware but also include paths for future updates, giving them the flexibility to evolve with the threat landscape and keep the network secure as new threats arise. Next-generation firewalls are a vital component of implementing network security.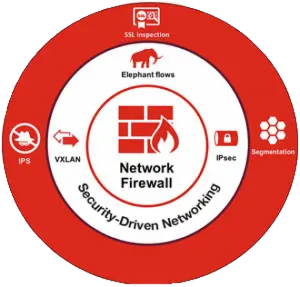 Fortinet delivers high-performance network security solutions that protects the network, users, and data from continually evolving threats. Our broad portfolio of top-rated solutions and centralized management enables security consolidation and delivers a simplified end-to-end security infrastructure. These and many more are the reasons why Fortinet has been adjudged a leader by Gartner in the Critical Capabilities for Network Firewalls.
The unique approach of Fortinet with Security-Driven Networking allows organizations to protect any edge at any scale, providing broad visibility and protection across the entire attack surface.
We help customers reduce cost and complexity,
achieve the most favorable TCO, and manage
operational and security risks with full visibility.